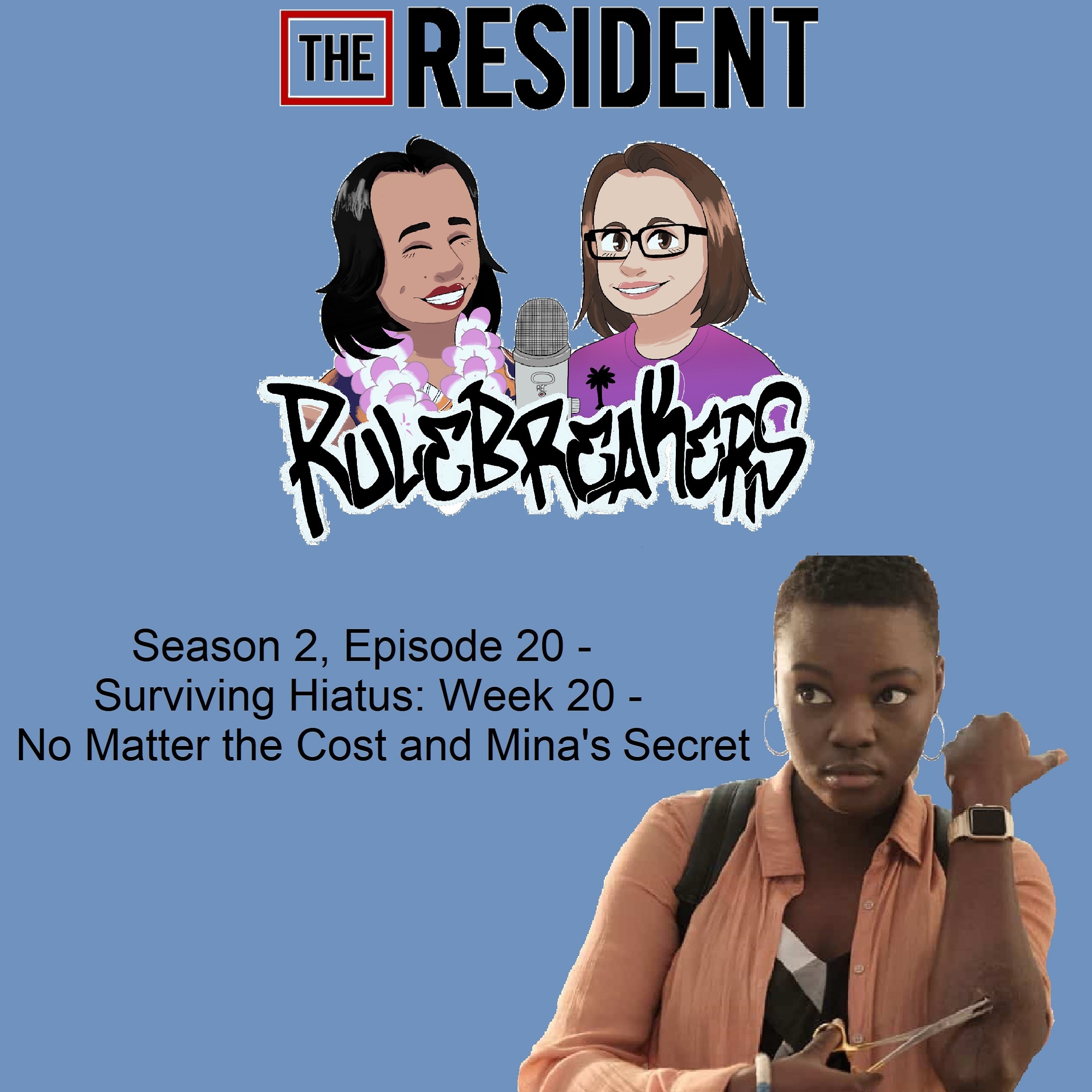 TOP NEWS
- The death of Chadwick Boseman, known to fans as King T'Challa in the Marvel Cinematic Universe, has us in shock. We discuss that fact that Shaunette was in Black Panther with him and that Chadwick was a native South Carolinian, like Kayla. We also note that many of The Resident's cast, creators and crew have posted their reactions to his passing. #WakandaForever #RestInPower 
- Dr. Daniela Lamas' virtual panel on racial bias in medicine was on August 27. Hosted by Duke, the full video is available for watching on YouTube. (https://youtu.be/Dy5K22UPXvY).
- 
In this podcast:
We discuss episode 1x06 of The Resident, "No Matter the Cost". Episode was written by Nkechi Okoro-Carroll. Episode directed by David Rodriguez.
- Mina defends herself from a mugger and ends up injuring him, which prompts her to take him to Chastain for treatment. Nic and Mina try to help him, by taking him back to his family and trying to talk to them about helping him get sober. Also, we love the sisterhood between Mina and Nic. 
- Nic realizes that Mina has been running a clinic from her apartment, which could not only cost Mina her medical license, but her work visa. Is this what prompted them to start the free clinic?
- Nic mentions Jessie for the first time and that she has a drug issue.
- Marshall and Conrad and their very uneasy relationship so far. Even this early on, Nic has always been the champion of Conrad fixing his relationship with Marshall, despite the issues in their own personal relationship at this point.
- Devon figures out Lily is in renal failure and that the bone marrow transplant will kill her by running a panel of tests without telling Lane. It ends up buying Lily some time.
- Why was Devon such a jerk in this episode?
- Devon believes Nic that Lane Hunter is up to no good.
- Conrad and Nigel. Conrad listens to Nigel and ends up diagnosing him with MALS on the spot. Something that often gets misdiagnosed. Nigel ended up being put through more unneeded tests before Conrad could diagnose him though.
- Also, we would've loved if Conrad had punched Wilmont. 
- #CoNic - Conrad is jealous of Jude again and admits to Nic their romantic relationship is done *for now*.
- Bell gives a perspective doctor a tour of Chastain that is pushing for transparency. He's also gone off his benzos for his shaky hand.
-
IMPORTANT HOSTING ALERT!!
We are moving our hosting to Podbean! For now, you can still see our podcasts on SoundCloud, but they will direct you to Podbean. We feel this is the best for the podcast moving forward. SoundCloud changed the way they showed us their statistics, and we feel that it wasn't the right fit for us anymore.
-
PATREON:
-Want to help us keep growing the podcast? Become a patron. Any dollar amount and cancel at anytime. Money will be used for better software, equipment and interviews. (https://www.patreon.com/theresidentpodcast)
-
SUBSCRIBE!!
- Podbean 
- Apple Podcasts
- Spotify
- iHeartRadio
- Google Play
- YouTube
-
CONTACT US!
- Email - theresidentrulebreakers@gmail.com
- Facebook - The Resident Rulebreakers Podcast or The Resident Fox Fans
- Instagram - theresidentpodcast, theresidentonfoxfans, kbcountry37
- Twitter - ResidentPodcast
-
Next week: Our interview with Bruce Greenwood, who plays our favorite villain turned hero - our former HODAD - Dr. Randolph Bell.