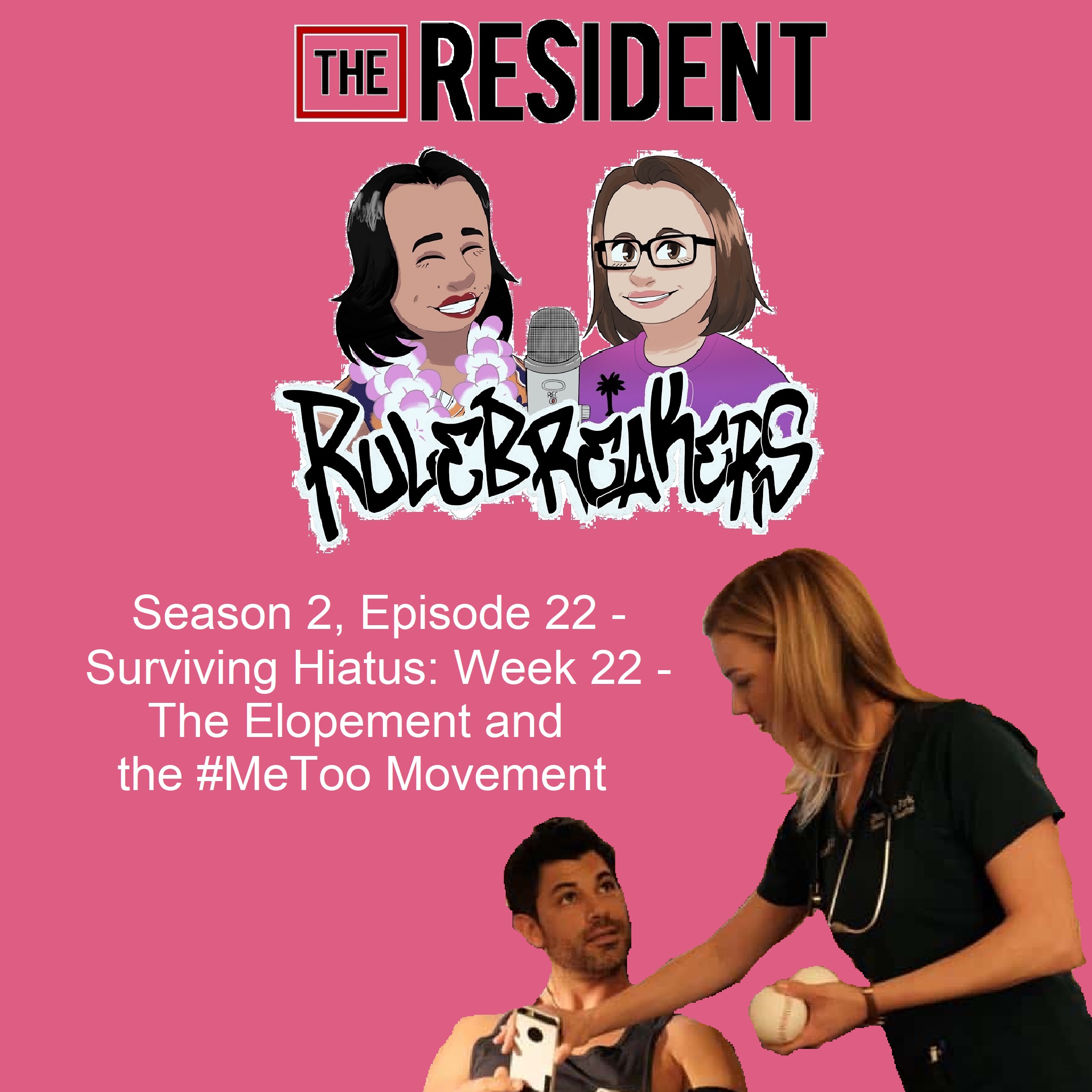 This week, we discuss The Resident episode 1x07, titled "The Elopement". Written by Kevin Falls and directed by Rob Corn.
-
- #MeToo - Nic gets harassed by a VIP Patient, who happens to be a famous baseball player who sends her unsolicited dick pics. Conrad comes to her defense, but was it his right to do so, since he is not her boyfriend in this episode? Also, Nic goes and defends herself to him as well, which we believe Nic can do all on her own. Also, Conrad reports it to Bell and gets back "she shouldn't have given him her number". Nic never asked him for dick pics, she asked for autographs for some kids. Seriously, Bell?
- #CoNic - Conrad still loves Nic, and wants to spend his last days with her. Even with this, Conrad sleeps with Noni - and Nic notes she never slept with Jude. Also, the older couple of the episode think they make a cute couple - despite the fact that they aren't one in this episode. 
- Lane Hunter and the man with stage IV lung cancer - A man is diagnosed with lung cancer and declines treatment in favor of spending his last days with his loved ones where he isn't trapped in a hospital. Hunter forces a biopsy and Jude accidentally ruptures his lung in the process. He survives, and Jude feels horrible about rupturing the patient's lung. Conrad is honest with the patient and he decides to elope from the hospital - and declines more treatment. Episode title comes from this plot meaning to leave a hospital without being discharged. Also, Conrad believes Nic about her suspicions on her.
- Bell deals with withdrawal from Benzos.
- Claire pushes for transparency, which is backed by Bell.
- Mina decides to not do surgeries for a while. Promises to never remove the wrong organ again.
- Devon and Priya - Devon puts Priya on a mission of finding out the truth on Lane Hunter. Also, they talk wedding plans - of the wedding that never was.
-
We need to take a break. We are exhausted. Camille has a bone infection, and is on IV antibiotics. Kayla's working lots of OT, and will be moving soon. We'll be back, but we need a break for the first two weeks of October. We hope everyone understands. 
-
PATREON:
-Want to help us keep growing the podcast? Become a patron. Any dollar amount and cancel at anytime. Money will be used for better software, equipment and interviews. (https://www.patreon.com/theresidentpodcast)
-
SUBSCRIBE!
-Podbean
-Spotify
-Apple Podcasts
-iHeartRadio
-Google Play
-YouTube
-
CONTACT US!
- Email - theresidentrulebreakers@gmail.com
- Facebook - The Resident Rulebreakers Podcast or The Resident Fox Fans
- Instagram - theresidentpodcast, theresidentonfoxfans, kbcountry37
- Twitter - ResidentPodcast
-
Next week: Episode 1x08 Discussion, "Family Affair"