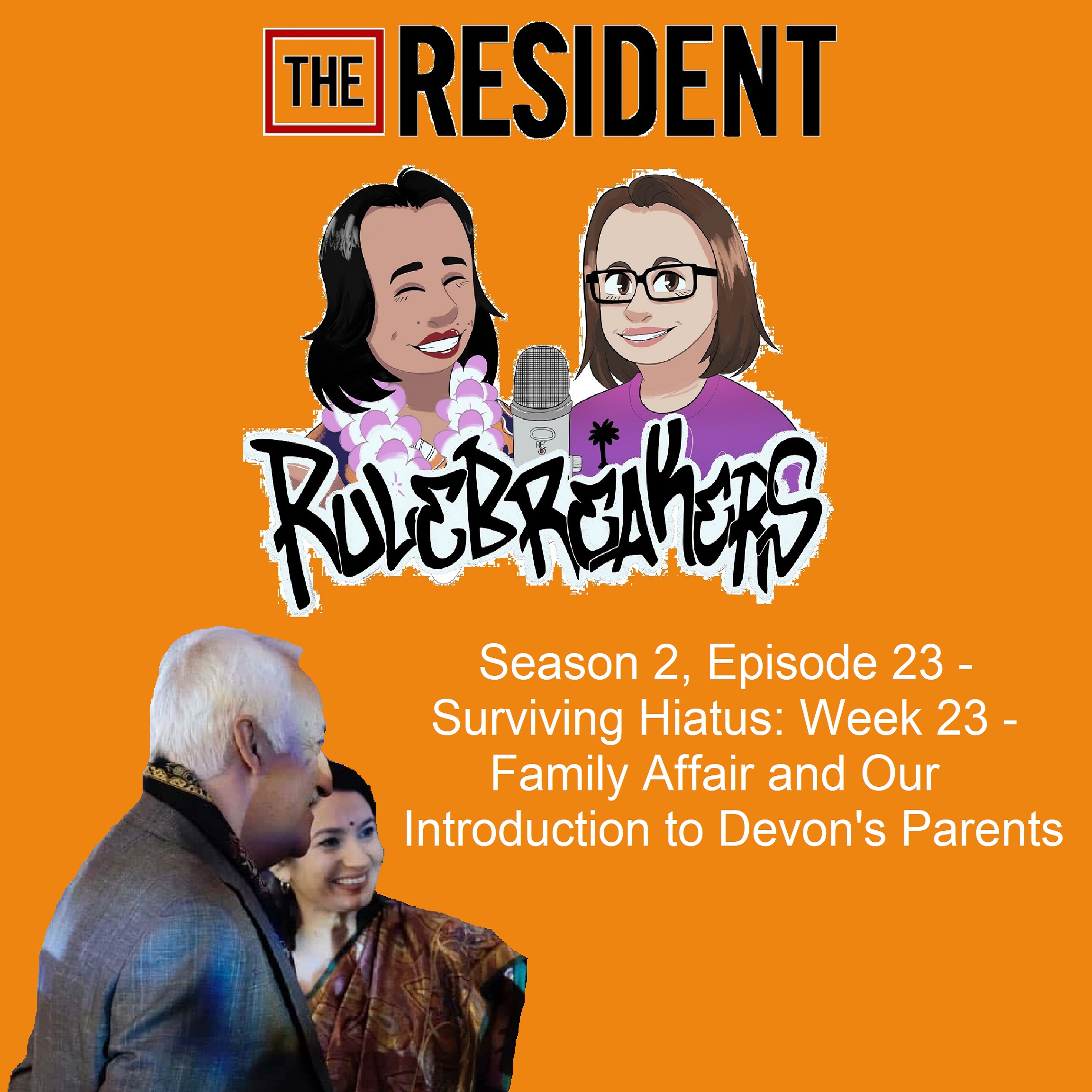 TOP NEWS:
- Happy belated birthday, Amy Holden Jones!
- We discuss the death of Supreme Court Justice Ruth Bader Ginsburg and how it leaves not only a gap in the US Supreme Court, but a gap in the fight for women's equality. Please vote in the upcoming election because whoever replaces her is appointed by the President. We need someone that will fight for equality and rights of women the way Ruth did without shame.
-
In this podcast we discuss episode 1x08 of The Resident, "Family Affair". Teleplay by Nkechi Okoro Carroll and Zach Latsky, Story by Kevin Falls.
- Devon's Parents
- Chastain holds a fundraising gala, which has Mina in a fabulous gold dress.
- Jane Doe turns out to be part of influential wealthy family, who was misdiagnosed with paranoid schizophrenia. Conrad and Nic diagnose her properly with Wegener's Disease, a rare auto immune disease. Also, Bell's a hypocrite for wanting to dump her until he knows she has money to pay the bills. Something he fusses at another hospital for doing.
- A male escort that Devon and Irving are treating for an eye injury teaches Devon to not be embarrassed by his parents and their cultural views.
- Micah returns for a check up and tries to get Mina to go out with him on a date.
-
We will be taking a two week break beginning of October because we are exhausted and need a break.
-
-Want to help us keep growing the podcast? Become a patron. Any dollar amount and cancel at anytime. Money will be used for better software, equipment and interviews. (https://www.patreon.com/theresidentpodcast)
-
SUBSCRIBE!
- Podbean
- Apple Podcasts
- Spotify
- iHeartRadio
- Google Play
- YouTube
-
- Facebook - The Resident Rulebreakers Podcast or The Resident Fox Fans
- Instagram - theresidentpodcast, theresidentonfoxfans, kbcountry37
- Twitter - ResidentPodcast
- 
Next Week: Episode 1x10 Discussion, "Haunted"