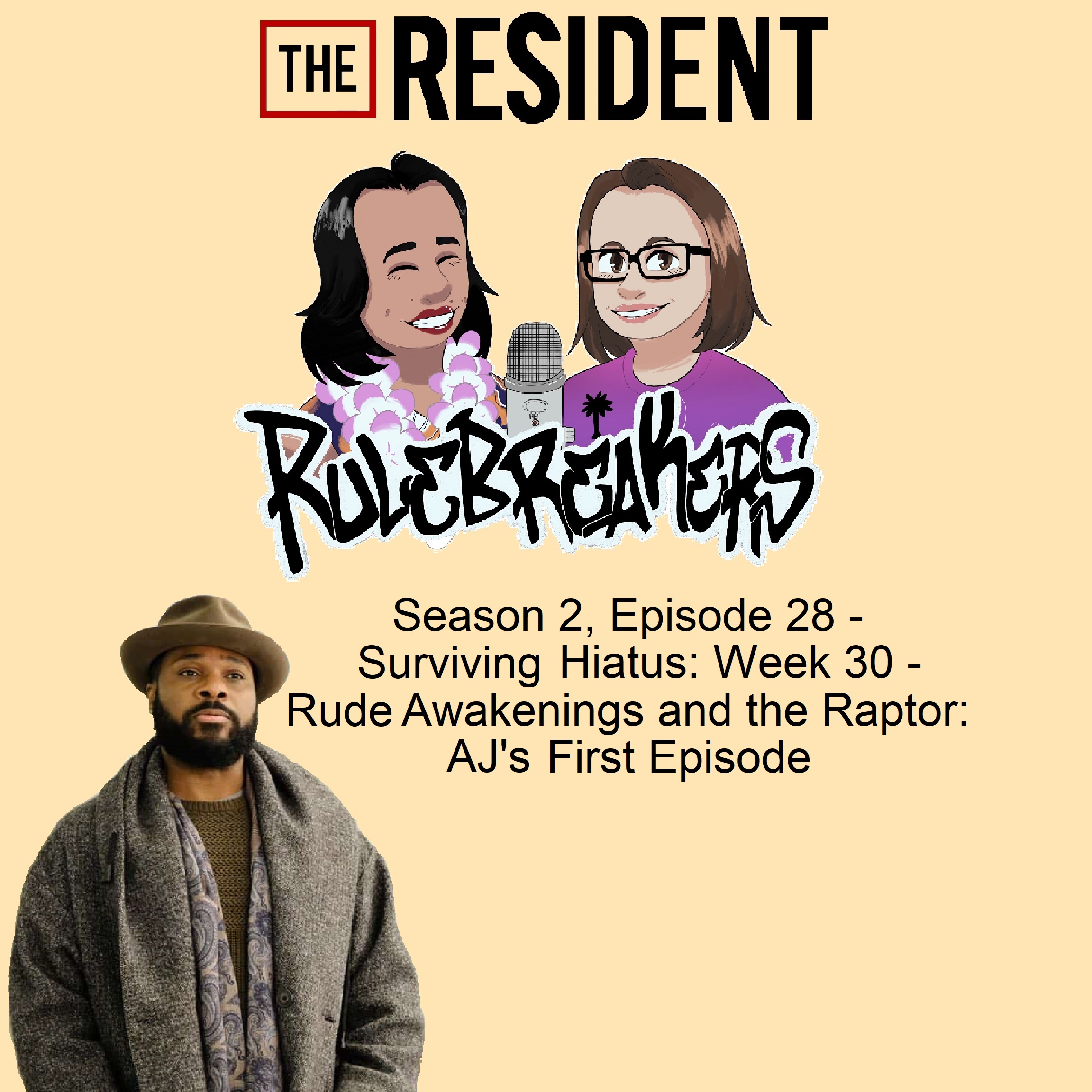 We would like to congratulate President-Elect Biden and Vice-President Elect Harris on their election to the White House. VP-elect Harris makes history by being the first woman elected to this office, and also the first POC elected to be the VP of the US. She reminds us that you can do anything if you dream it. We're excited to see 2021 and what it brings.
-
TOP NEWS:
- Jessica Miesel's Zoom chat with Alliance Theatre
- BTS of one The Resident's DP's working on the show posted by the set photographer
- Group photo of some of the cast posted by Manish (we've been waiting on this one)
-
In this podcast: We discuss episode 1x12 of The Resident, "Rude Awakenings and the Raptor". Written by Michael Notarile and directed by James Roday Rodriguez.
- Our introduction to AJ
-Bradley's accident and the wonderful impassioned monologue at the end of the episode. 
- Nic's continued fight against Lane Hunter
-
If you want more on the BTS of this episode, please check out our interviews with Steven Reddington (who played Bradley) and Malcolm-Jamal Warner. We really went in depth with them about their plots and the BTS on this episode with both actors. That is if you haven't already done so.
- 
No official premiere date yet - but we will announce when there is one.
-
Upcoming Podcasts:
November 16 - Episode 1x13 - "Run, Doctor, Run"
November 23 - Episode 3x08 - "Peking Duck Day" - Thanksgiving Themed
November 30 - Episode 1x14 - "Total Eclipse of the Heart" 
- 
PATREON:
-Want to help us keep growing the podcast? Become a patron. Any dollar amount and cancel at anytime. Money will be used for better software, equipment and interviews.
(https://www.patreon.com/theresidentpodcast)
-
SUBSCRIBE!
-Podbean
-Apple Podcasts
-Google Podcasts
-Spotify
-iHeartRadio
-YouTube
-
CONTACT US!
- Email - theresidentrulebreakers@gmail.com
- Facebook - The Resident Rulebreakers Podcast or The Resident Fox Fans
- Instagram - theresidentpodcast, theresidentonfoxfans, kbcountry37
- Twitter - ResidentPodcast
-
- Next week: Episode 1x13 Discussion, "Run, Doctor, Run"