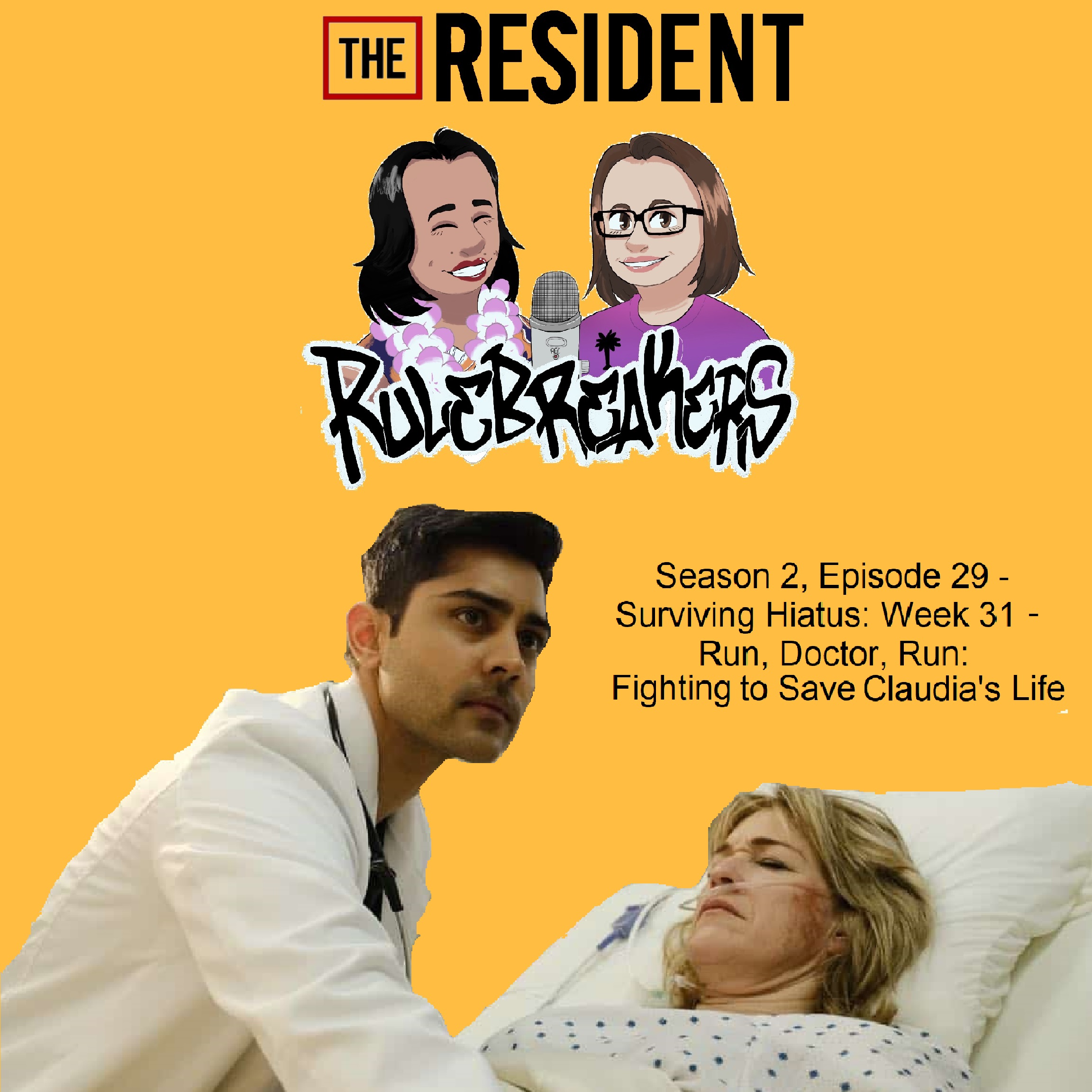 TOP NEWS:
- Premiere date set!! The season 4 premiere will air on January 12, 2021.
- The season 4 poster
- Rob Greenlea to direct 4x03 and 4x04 (He also directed 2x07 and 3x14)
- Why the Covid-19 storyline is important
-
In this podcast, we discuss episode 1x13 - "Run, Doctor, Run". Directed by James Roday Rodriguez and written by Todd Harthan, Tianna Majumdar-Langham and Chris Bessounian.
- Claudia's fight with a rare brain eating amoeba. Why Devon is the true hero of this episode! Kathleen Wilhoite, who plays Claudia, also played Jess' mom on Gilmore Girls. 
- Nic ends up framed by Lane and her "friend" Allie and put in jail for breaking and entering.
- Jessie's first episode! Jessie OD's on Oxy, and Nic saves her with Narcan. She ends up at Chastain where Nic decides to put Jessie in rehab. Jessie also hints at Nic's not so clean past to Conrad. 
- York (syrup bottle guy in 1x05) returns with his mother, who has an awake surgery with Mina and AJ. York's mother also finds out about the syrup bottle incident.
-
 PATREON: 
- Want to help us keep growing the podcast? Become a patron. Any dollar amount and cancel at anytime. Money will be used for better software, equipment and interviews. 
(https://www.patreon.com/theresidentpodcast)
-
SUBSCRIBE!
- Podbean
- Apple Podcasts
- Google Podcasts
- Spotify
- iHeartRadio
- YouTube
-
CONTACT US!
- Email - theresidentrulebreakers@gmail.com 
- Facebook - The Resident Rulebreakers Podcast or The Resident Fox Fans 
- Instagram - theresidentpodcast, theresidentonfoxfans, kbcountry37 
- Twitter - ResidentPodcast 
- 
Next week: Our Thanksgiving Special - "Peking Duck Day" - Episode 3x08 Discussion