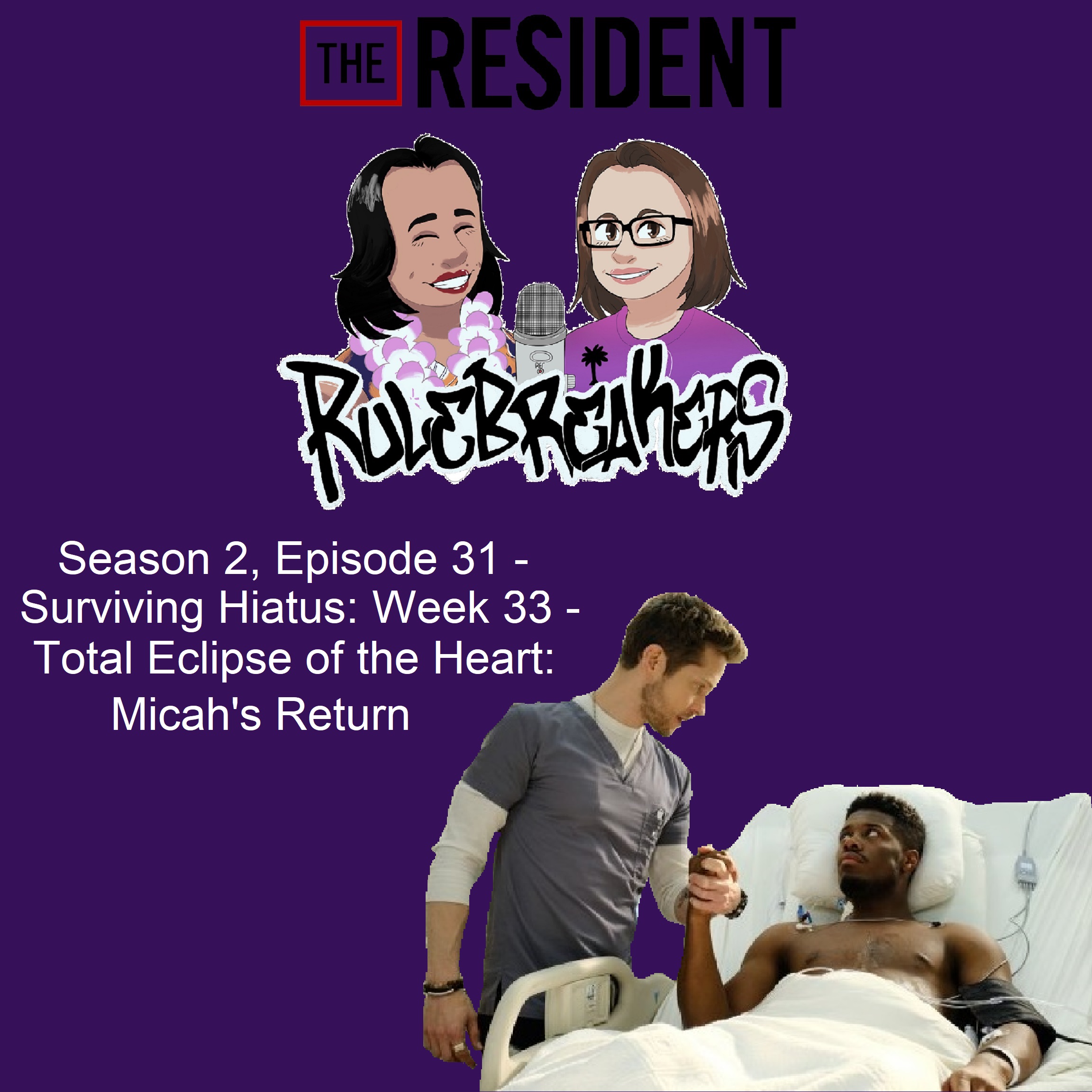 In this podcast, we wrap up discussing season 1 with episode 1x14 - "Total Eclipse of the Heart". Written by Amy Holden Jones and Andrew Chapman. Directed by Rob Corn.
- Micah's return and Mina being emotionally compromised during Micah's surgery. We both agree that without Micah, the hope of #Minator wouldn't exist.
- Nic's time in jail helping her prison guard save her girlfriend's life. Also, Conrad goes to Marshall for Nic's bail, which Marshall gladly paid if it means he can get closer to his son.
- That #CoNic scene in the on call room had major throwback vibes to the pilot. Was there a plan in place in case renewal didn't happen?
- Lane's arrest at the hands of Bell with the help of Nic, Conrad, Devon and Priya. Bell takes all the credit though. Also, how many patients were truly affected by Lane's fraud??
- Marshall becomes chairman of the board. Can we get him back to help straighten out Chastain??
-
- 
PATREON:
Want to help us keep growing the podcast? Become a patron. Any dollar amount and cancel at anytime. Money will be used for better software, equipment and interviews. (https://www.patreon.com/theresidentpodcast) 
- 
Upcoming Podcasts:
- December 7 - Episode 3x18 - "So Long, Dawn Long"
- December 14 - Episode 3x19 - "Support System"
- We will be taking the last two weeks of 2020 off to celebrate the holidays with our families, but we will back in 2021 to discuss season 4 with everyone. We can't wait!
-
SUBSCRIBE!
- Podbean
- Apple Podcasts
- Google Podcasts
- Spotify
- iHeartRadio
- YouTube
-
- CONTACT US!
 - Email - theresidentrulebreakers@gmail.com 
 - Facebook - The Resident Rulebreakers Podcast or The Resident Fox Fans 
 - Instagram - theresidentpodcast, theresidentonfoxfans, kbcountry37 
 - Twitter - ResidentPodcast
-
Next week: "So Long, Dawn Long", Episode 3x18