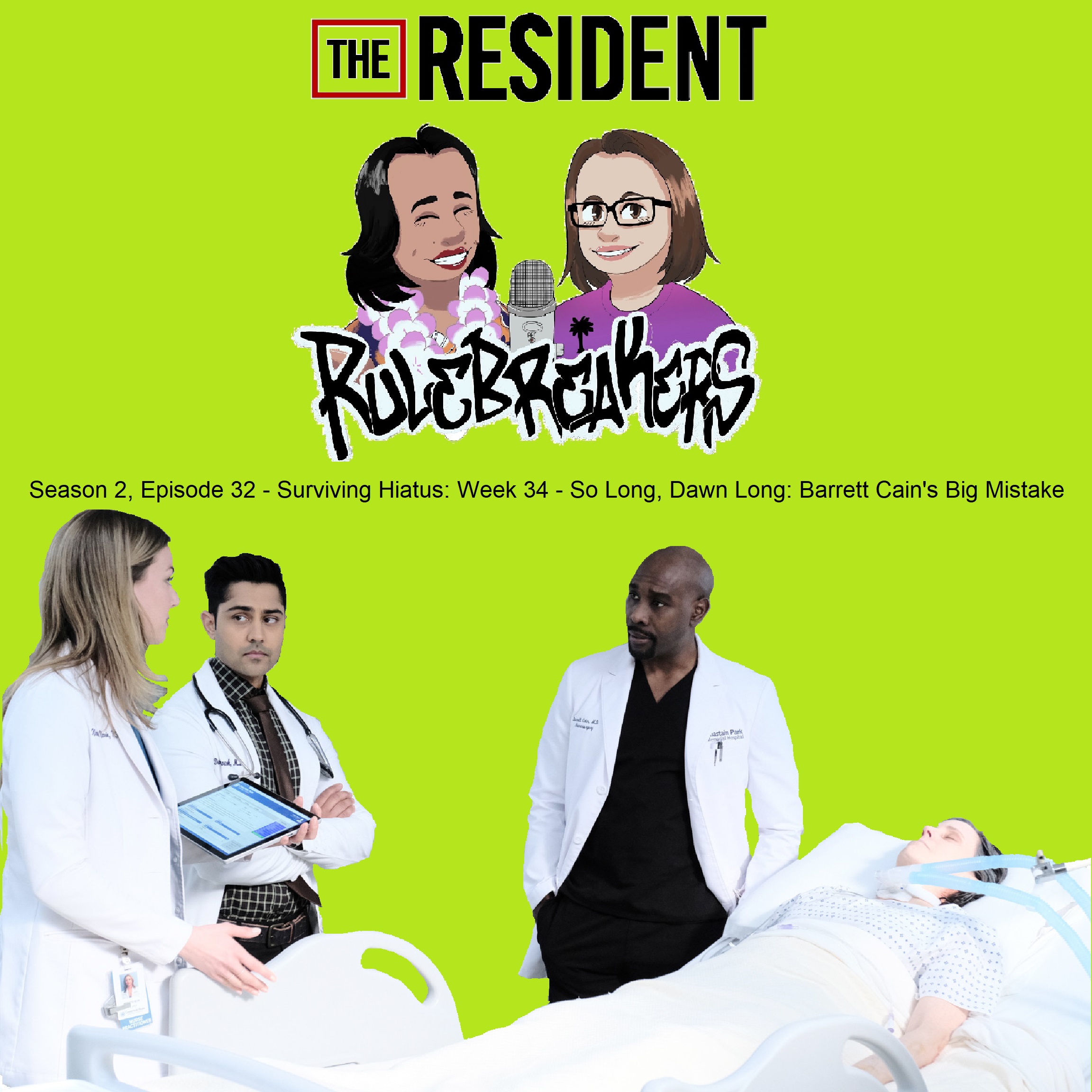 TOP NEWS:
- Episode 4x01's title - "A Wedding, A Funeral" - We talk about what this title is hinting at.
- The 4x01 promo photos have arrived, but no episode synopsis yet.
- We will soon break 10K downloads of the podcast since we started it in March 2019. We will have virtual celebration when it happens. Thanks to all who listen and have helped us get to this point. 
-
In this podcast, we discuss episode 3x18, "So Long, Dawn Long". Directed by Vanessa Parise and written by Andrew Chapman and Nate O'Mahoney.
- Dawn Long's sad, 6 month long journey to her death. We discuss how Cain was completely wrong in giving Dawn's children hope that she'd wake up. Also, completely wrong how Cain and Logan Kim covered up the Candida auris diagnosis.
- Kit's son-in-law, daughter and granddaughter make their first appearance. We learn he has lymphoma and that this is a start to a journey that we hope to see some form of resolution of in the new season - despite the time jump.
- "Ring the Bell" makes its first appearance - and while Bell is apprehensive at first he learns to embrace the catchphrase. Bell also helps AJ do an overnight bowel resection on Georgia FC's owner and they save his life.
- NO MINA - we ask why.
-
PATREON:
Want to help us keep growing the podcast? Become a patron. Any dollar amount and cancel at anytime. Money will be used for better software, equipment and interviews. (https://www.patreon.com/theresidentpodcast) 
- 
Upcoming Podcast:
- December 14 - Episode 3x19 - "Support System"
- We will be taking the last two weeks of 2020 off to celebrate the holidays with our families, but we will back in 2021 to discuss season 4 with everyone. We can't wait!
-
SUBSCRIBE!
- Podbean
- Apple Podcasts
- Google Podcasts
- Spotify
- iHeartRadio
- YouTube
-
CONTACT US!
 - Email - theresidentrulebreakers@gmail.com 
 - Facebook - The Resident Rulebreakers Podcast or The Resident Fox Fans 
 - Instagram - theresidentpodcast, theresidentonfoxfans, kbcountry37 
 - Twitter - ResidentPodcast
- 
Next week: "Support System", Episode 3x19