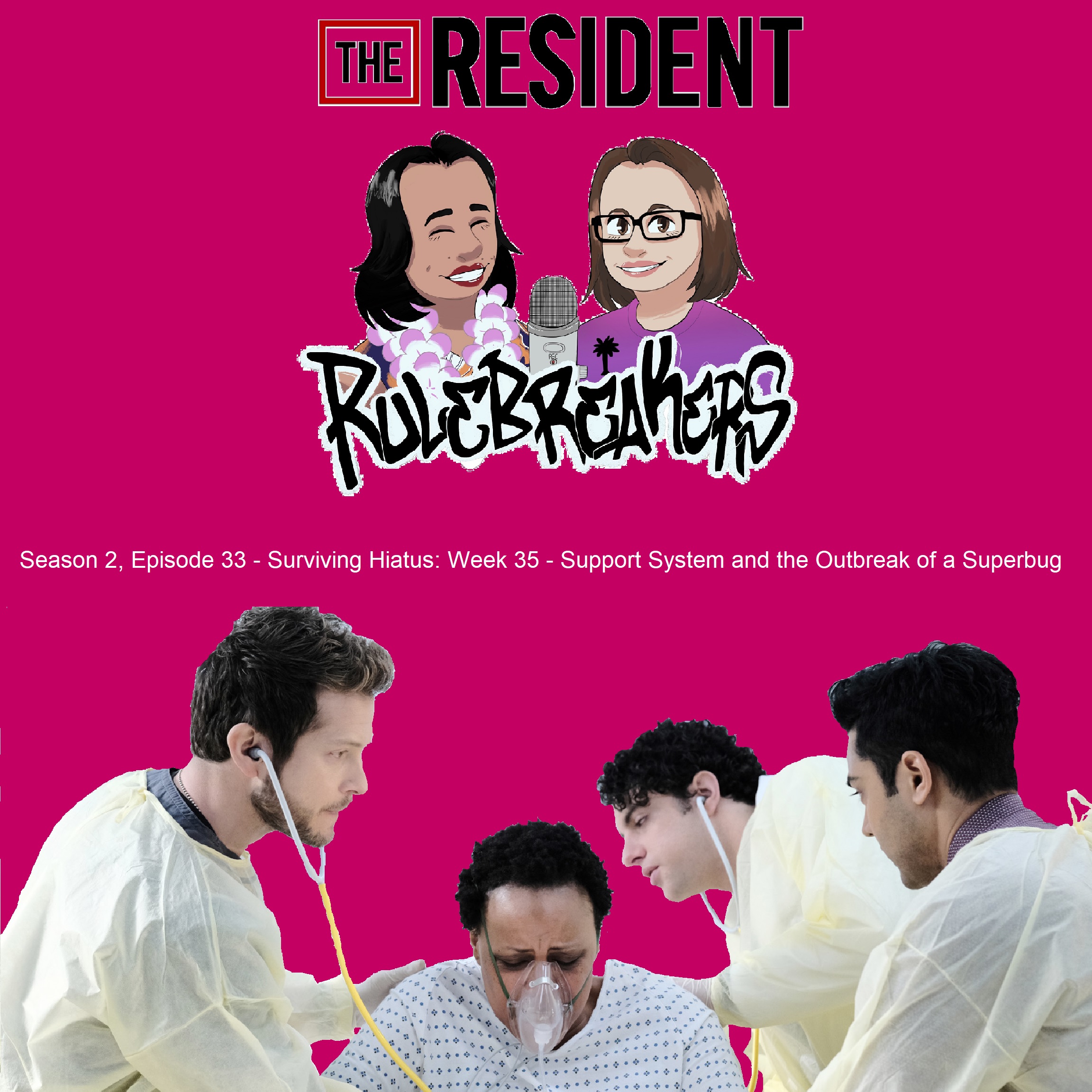 TOP NEWS 
- New promo for "A Wedding, A Funeral".
- Reruns of "Support System" and "Burn It All Down" will air on Fox on Christmas Eve and December 29. 
-
In this podcast, we discuss episode 3x19 - "Support System". Written by Marqui Jackson and Michael Notarile. Directed by Kelli Williams.
- Nic and AJ help a patient who spends his time helping the homeless and spent his life in foster care who has genetic pulmonary fibrosis find his biological family when he needs a support system while he's recovering from a lung transplant.
- The EMT who brought in Dawn Long contracts candida auris and dies despite Conrad, Devon and Ezra trying to save her. We also learn Ezra and his mom have a connection to Cain's past that reveals his corruption began very early in his career. Also, Conrad confronts Cain in an epic scene long overdue.
- Despite Cain pushing for Dawn Long's vent to be sanitized, it wasn't and a game of hot potato ends up with Derek having the vent and contracting candida auris. Bell also helps Kit and her family come to terms with the fact that Derek needs to go on a vent by suggesting a legacy book.
- No Mina - We miss her.
 -
PATREON: Want to help us keep growing the podcast? Become a patron. Any dollar amount and cancel at anytime. Money will be used for better software, equipment and interviews. (https://www.patreon.com/theresidentpodcast) 
-
We will be taking the last two weeks of 2020 off to celebrate the holidays with our families, but we will back in 2021 to discuss season 4 with everyone. We can't wait!
-
SUBSCRIBE!
- Podbean
- Apple Podcasts
- Google Podcasts
- Spotify
- iHeartRadio
- YouTube
-
- CONTACT US! 
 - Email - theresidentrulebreakers@gmail.com 
 - Facebook - The Resident Rulebreakers Podcast or The Resident Fox Fans 
 - Instagram - theresidentpodcast, theresidentonfoxfans, kbcountry37 
 - Twitter - ResidentPodcast 
-
Happy Hanukkah, Merry Christmas, Happy Kwanzaa and a Happy New Year! See you in 2021!!!