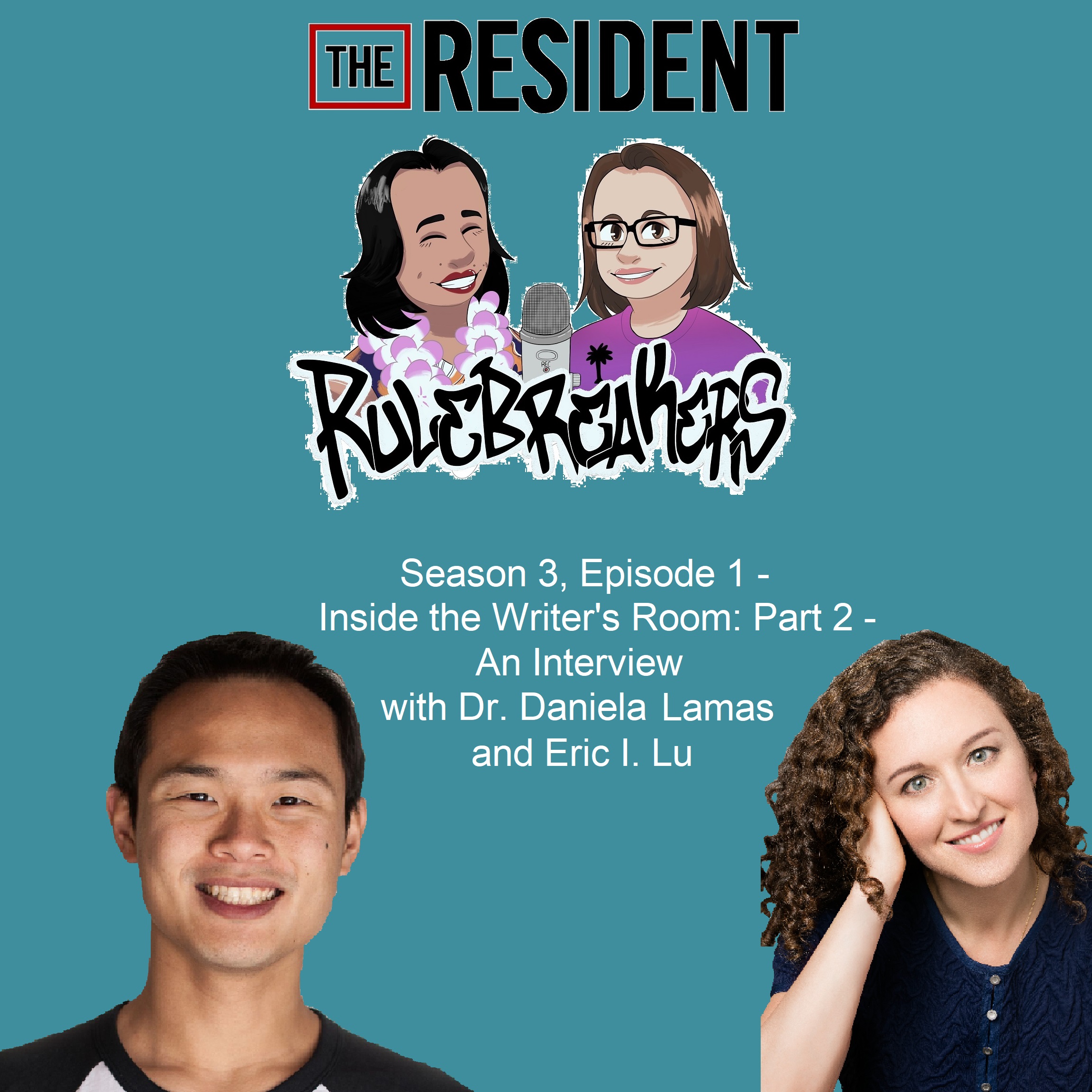 Happy New Year, everyone!!! Here's to 2021!!
-
In our first podcast of 2021, we have an interview with Dr. Daniela Lamas and Eric I. Lu - the writers of the season 4 premiere!! Thanks Daniela and Eric!!
Also, lots of thanks to Nyla, Alison and Tiffany from Fox for helping us set up this interview. 
In this interview we talk all things season 4 premiere with Daniela and Eric and how the stories that are shown came to be, Covid fatigue, and of course the #CoNic wedding!!!
-
 - PATREON: Want to help us keep growing the podcast? Become a patron. Any dollar amount and cancel at anytime. Money will be used for better software, equipment and interviews. (https://www.patreon.com/theresidentpodcast) 
-
Upcoming Podcasts:
- January 11 - News Rundown
- January 18 - Episode 4x01 Discussion  - "A Wedding, A Funeral"
- January 25 - Episode 4x02 Discussion - "Mina's Kangaroo Court"
-
SUBSCRIBE!
- Podbean
- Apple Podcasts
- Google Podcasts
- Spotify
- iHeartRadio
- YouTube
-
- CONTACT US! 
 - Email - theresidentrulebreakers@gmail.com 
 - Facebook - The Resident Rulebreakers Podcast or The Resident Fox Fans 
 - Instagram - theresidentpodcast, theresidentonfoxfans, kbcountry37 
 - Twitter - ResidentPodcast 
-
Next Week : News Rundown