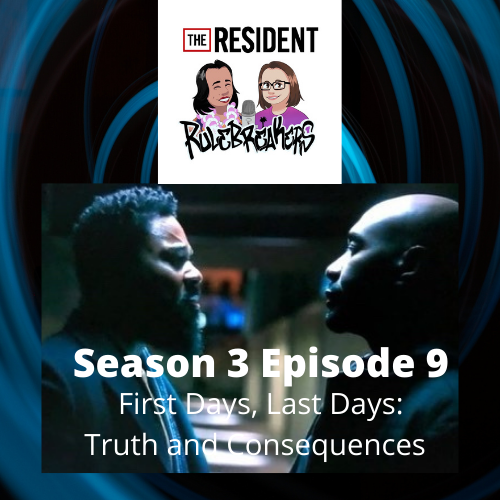 In this week's podcast, we talk about episode 4x08 First Days Last Days written by Tianna Langham and Chris Bessounian. Directed by Edward Ornelas. 
New character is introduced. Resident Dr. Leela Devi, played by Indian American actress Anuja Joshi. Love the new character and how she highlights Dyslexia.
We talk about Billie, her rape storyline and how she will now be continuing her residency at Chastain, since neurosurgery department is low after Cain's injury and many surgeons quitting after going public.
Nic's attacker is back.
Conrad Kit and Bell have to deal with a patient assumed to have Huntington's Disease.
FINALLY the writers remember Feldmore. lol. We have talks of planning their wedding.
Mina is under investigation due to whistleblowing on Cain
The clash of the titans: Cain vs. Austin. The Raptor is BACK!!! Cain should be scared.
We also discuss the future of Cain, our thoughts uncensored.
PATREON: Want to help us keep growing the podcast? Become a patron. Any dollar amount and cancel at anytime. Money will be used for better software, equipment and interviews. (https://www.patreon.com/theresidentpodcast)
No new episode until 4/13, so the podcast will be revisiting episodes 2.01, 2.02 and 2.03
Subscribe 
Podbean
Apple podcast
Google Play
iHeartRadio
Spotify
Youtube
Contact us: theresidentrulebreakers@gmail.com
Facebook: The Resident Rulebreakers Podcast or The Resident Fox Fans
Instagram: theresidentpodcast
theresidentonfoxfans, kbcountry37
Twitter: Residentpodcast