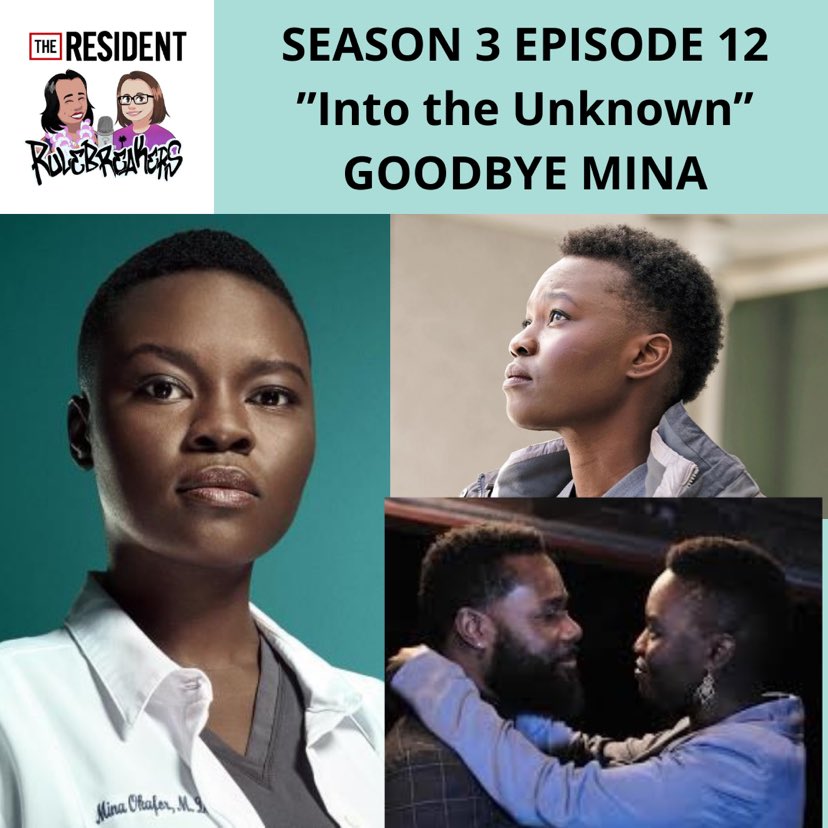 This week Kayla is back, and is now fully vaccinated and ready to get back to normal. We discuss getting vaccinated and how our experiences with it so far.
-
In this podcast we discuss The Resident 4x10 - "Into the Unknown".
Written by Emily Pressley and Andrew Chapman
Directed by Kelli Williams
-
Shaunette's last episode and her request for Mina to be written out. We also could tell from her tweets last summer that this was coming. We discuss how Mina was written out and our opinions on why Shaunette felt the way she did about the way Mina was written.
#Minator and why is happened so quickly.
AJ's mom has stage 4 lung cancer. How will this effect AJ?
Devon is playing The Bachelor again and this time his date is his intern, Leela. We talk about our opinions on this.
Cain lies to Kit about his recovery and both Billie and Rose know he did it. Billie picks up his slack when it shows during surgery and saves the life of a lifeguard with a spine injury. Will Bille rat him out to Kit?
Rose gets into a clinical trial for sickle cell with the help of Devon. However, doesn't Devon's friend remind you of Gordon Page?
-
LISTEN TO US:
- Podbean
- Apple Podcasts
- Google Podcasts
- Spotify
- iHeartRadio
- YouTube
-
CONTACT US:
- Email - theresidentrulebreakers@gmail.com
- Facebook - The Resident Rulebreakers Podcast or The Resident on Fox Fans
- Instagram - theresidentpodcast, theresidentonfoxfans, kbcountry37
- Twitter - ResidentPodcast
-
Next Week: Episode 4x11 - "After the Storm" Discussion