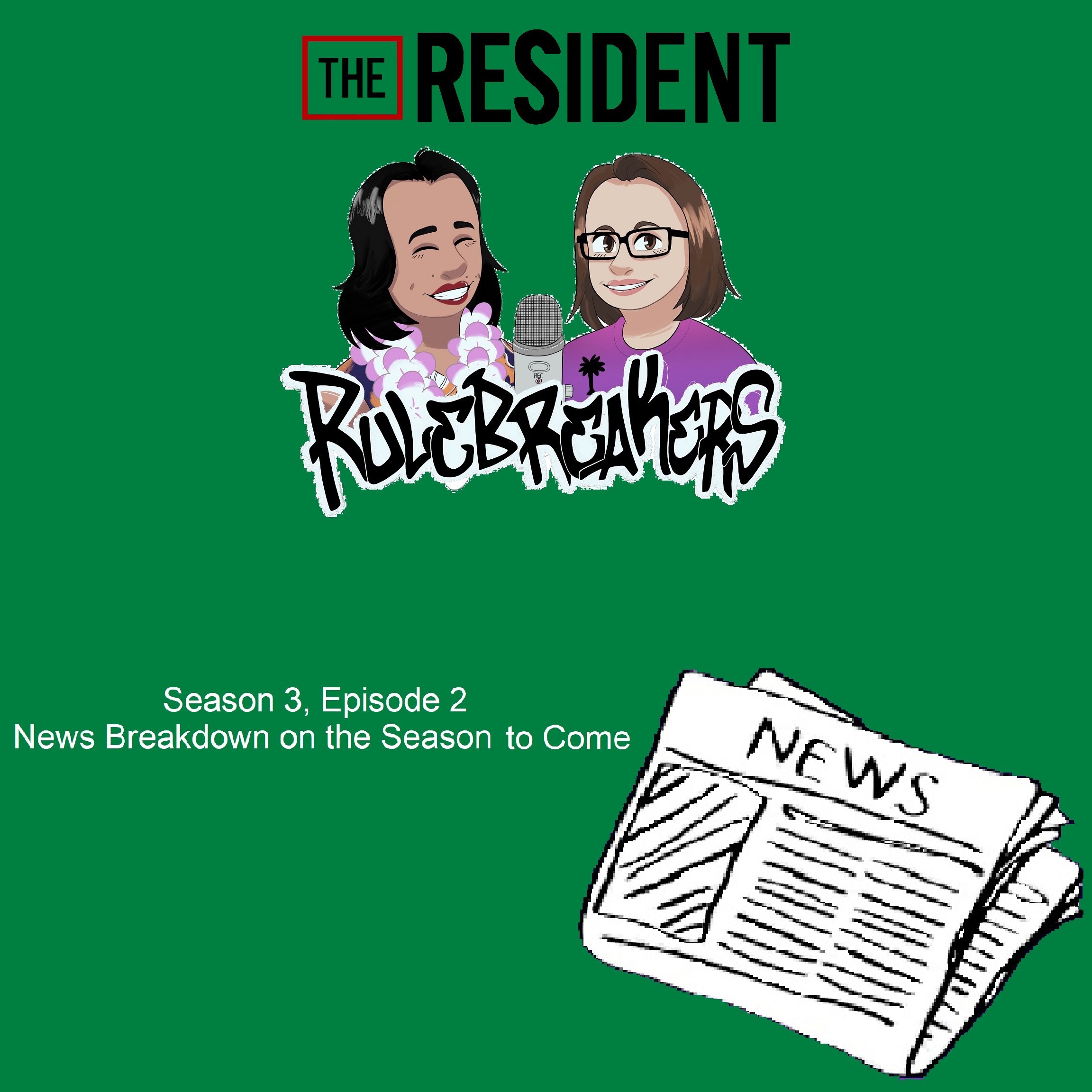 In our 2nd podcast of 2021 - and of our 3rd season of podcasts - we are talking all things season 4!
With the premiere this coming Tuesday, we decided since it's been almost a month since we recorded a podcast - with exception of our interview with Eric and Daniela last week - that we would talk about all the new season 4 news that has released over our holiday break. Also, we chat a little on what we did to celebrate Christmas and New Year's, even with COVID restrictions in place.
-
The Episodes
-  4x01 - "A Wedding, A Funeral" - Airs January 12
    - We discuss the new sneak peeks that released this week, and give a refresher on what you should expect.
   - Written by Daniela Lamas & Eric I. Lu  - Directed by Rob Corn
- 4x02 - "Mina's Kangaroo Court" - Airs January 19
    - We talk the press release and the photos and we note that it's the first appearance of Conrad Ricamora as Bell's former step son. Also, what is a "kangaroo court"?
    - Director and writer(s) unknown
- 4x03 - "The Accidental Patient" - Airs January 26
    - We talk about the press release that was released this week.
    - Writer(s) unknown   - Directed by Rob Greenlea
- 
New Cast Member Alert
-  Gotham's Jessica Lucas joins the cast as a main character in season 4. She plays Billie, a former neurosurgery resident cut for a medical error and a childhood friend of Nic's who comes in to help Nic and Conrad out after Nic has a past trauma come to light. Jessica is not credited in the first 3 episodes, so we do not know when her first episode will be. Welcome to the show, Jessica!
- 
Interviews
- Matt 
   - Good Day LA
   - TV Insider with Henry Winkler
- Malcolm
    - Out Loud with Claudia Jordan
    - amNewYork
-
PATREON: Want to help us keep growing the podcast? Become a patron. Any dollar amount and cancel at anytime. Money will be used for better software, equipment and interviews. (https://www.patreon.com/theresidentpodcast) 
-
Upcoming Podcasts:
- Episode 4x01 Discussion  - "A Wedding, A Funeral" - January 18
- Episode 4x02 Discussion - "Mina's Kangaroo Court" - January 25
- Episode 4x03 Discussion - "The Accidental Patient" - February 1
-
SUBSCRIBE!
-Podbean
-Apple Podcasts
-Google Podcasts
-Spotify
-iHeartRadio
-YouTube
-
- CONTACT US! 
 - Email - theresidentrulebreakers@gmail.com 
 - Facebook - The Resident Rulebreakers Podcast or The Resident Fox Fans 
 - Instagram - theresidentpodcast, theresidentonfoxfans, kbcountry37 
 - Twitter - ResidentPodcast 
-
Episode 4x01, "A Wedding, A Funeral",  airs Tuesday, January 12, 2021 at 8 PM ET on Fox. Please watch live, or on Hulu if you can't.
Preferably within a week of airing so it can count in the ratings!! Even the Hulu streams count!! Please watch legally as we need the ratings to get renewal. We will only tell you to watch with a legal source.
-
Next week: Episode 4x01 Discussion - "A Wedding, A Funeral"