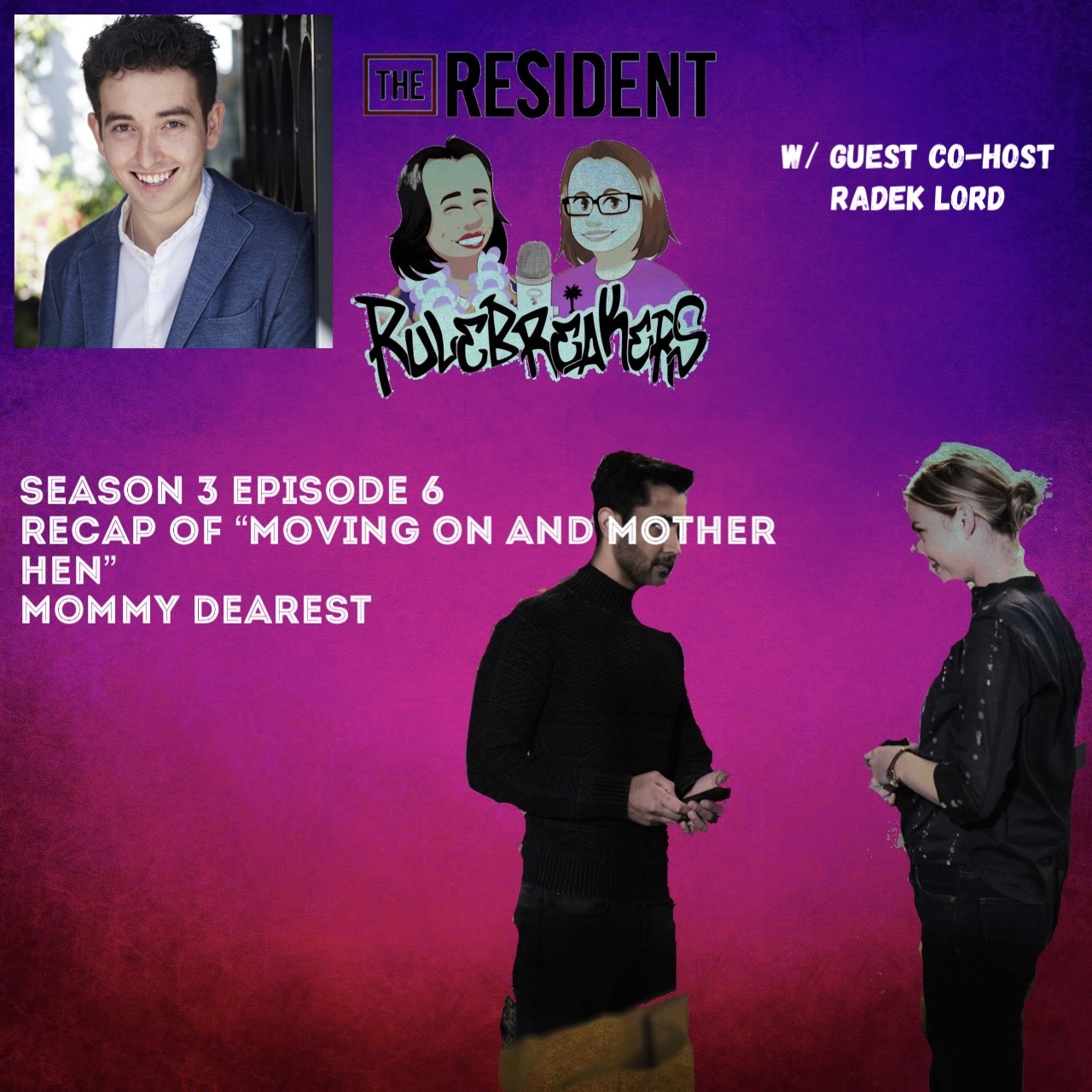 In this week's podcast, we discuss episode 4x04 of The Resident, Titled "Moving On and Mother Hens" written by Jen Klein and directed by Rob Greenlea.
Topics include
-Mina and AJ. The proposal, the "I love you"s, the possible wedding, and how Grayson predicted this season 2
-Kit, Dr. Bell and the stalker. How much character growth Dr. Bell has done, how Kit changed him for the better, Bruce Greenwood's comedic timing, and Grayson's reaction
-Conic. It's a baby girl. Also we talk about the previews for next week's episode
-Devon and his mom. Their shared grief for his dad/ her husband. How much our moms are very much like Devon's mom. Also we note that Manish got honorable mention for "Performer of the Week" from TvLine
-Clementine and Trinity. We discuss Black Lives Matter, Systemic Racism, police brutality and heart attacks in women
Radek talks about what he's been doing since he left the show. He also talks about hopes of returning on The Resident, as well as how The Resident has reminded all of us there will be a time COVID is in the past.
PATREON: Want to help us keep growing the podcast? Become a patron. Any dollar amount and cancel at anytime. Money will be used for better software, equipment and interviews. (https://www.patreon.com/theresidentpodcast)
Upcoming Podcasts
February 15 Episode 4x05 Home Before Dark
February 22 Episode 4x06 Requiems and Revivals
SUBSCRIBE
Podbean
Apple Podcasts
Google Play
Spotify
iHeartRadio
Youtube