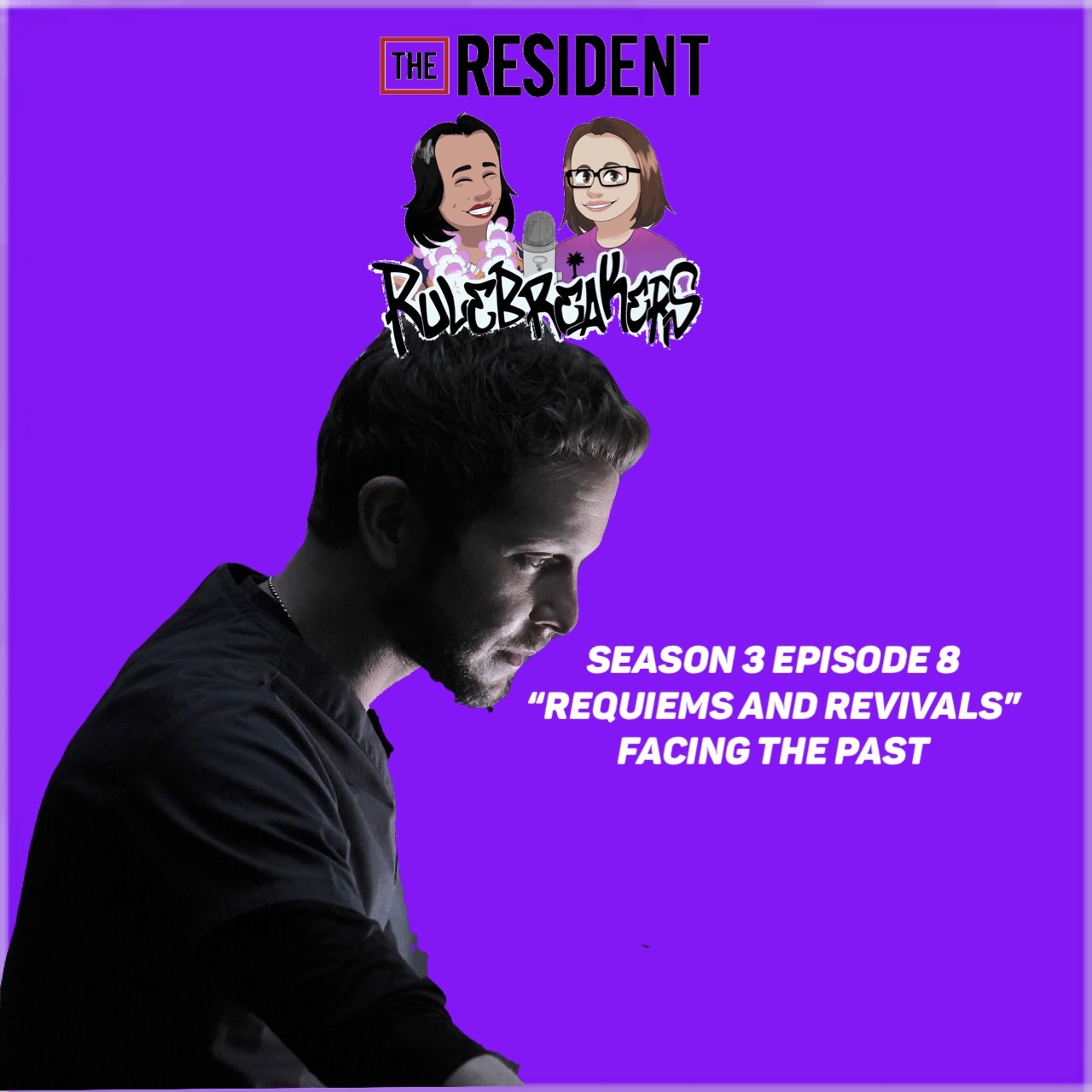 In this Week's podcast, Kayla has a setback with coronavirus. Our friend, Brittany has graciously stepped in to be a cohost again.
In this week's podcast, we talk about episode 4x06 - Requiems and Revivals. Written by Michael Notarile and Emily Diane Pressley. Directed by Leslie Libman.
Topics:
We welcome newest cast members, Conrad Ricamora (How to Get Away with Murder) and Jessica Lewis (Gotham).
-Conic and Billie. Conic baby is suffering from complications. She has anemia. Nic is having PTSD and needing her BFF, Billie. Also, Conrad and Billie have a past
-Double Hand Transplant Surgery. We talk about Andy, a little boy who lost his two hands due to Septic shock and his dream is to play baseball. His "all-star" surgical team including Jake Wong, new plastic surgeon who replaced previous one that left due to Chastain being a public hospital now
- Interview for CEO. Why was there only men being interviewed at first. Kit calling out the governor for this and eventually accepting the position as CEO
- Hints at Jake and Bell's relationship
-Devon and Irving working in the ER dealing with affects of Chastain being a public hospital. working with patient Norman
PATREON: Want to help us keep growing the podcast? Become a patron. Any dollar amount and cancel at anytime. Money will be used for better software, equipment and interviews. (https://www.patreon.com/theresidentpodcast)
No new episode next week. No new Podcasts either.
Upcoming Podcasts
-March 8- Episode 4x07 Discussion - "Hero Moments"
-March 15- Episode 4x08 Discussion - "First Days, Last Days"
SUBSCRIBE!
-Podbean
-Apple Podcasts
-Google Podcasts
-Spotify
-iHeartRadio
-YouTube
Contact US!
Email- theresidentrulebreakers@gmail.com
Facebook- The Resident Rulebreakers Podcast or The Resident Fox Fans
Instagram- theresidentpodcast
theresidentonfoxfans, kbcountry37
Twitter ResidentPodcast