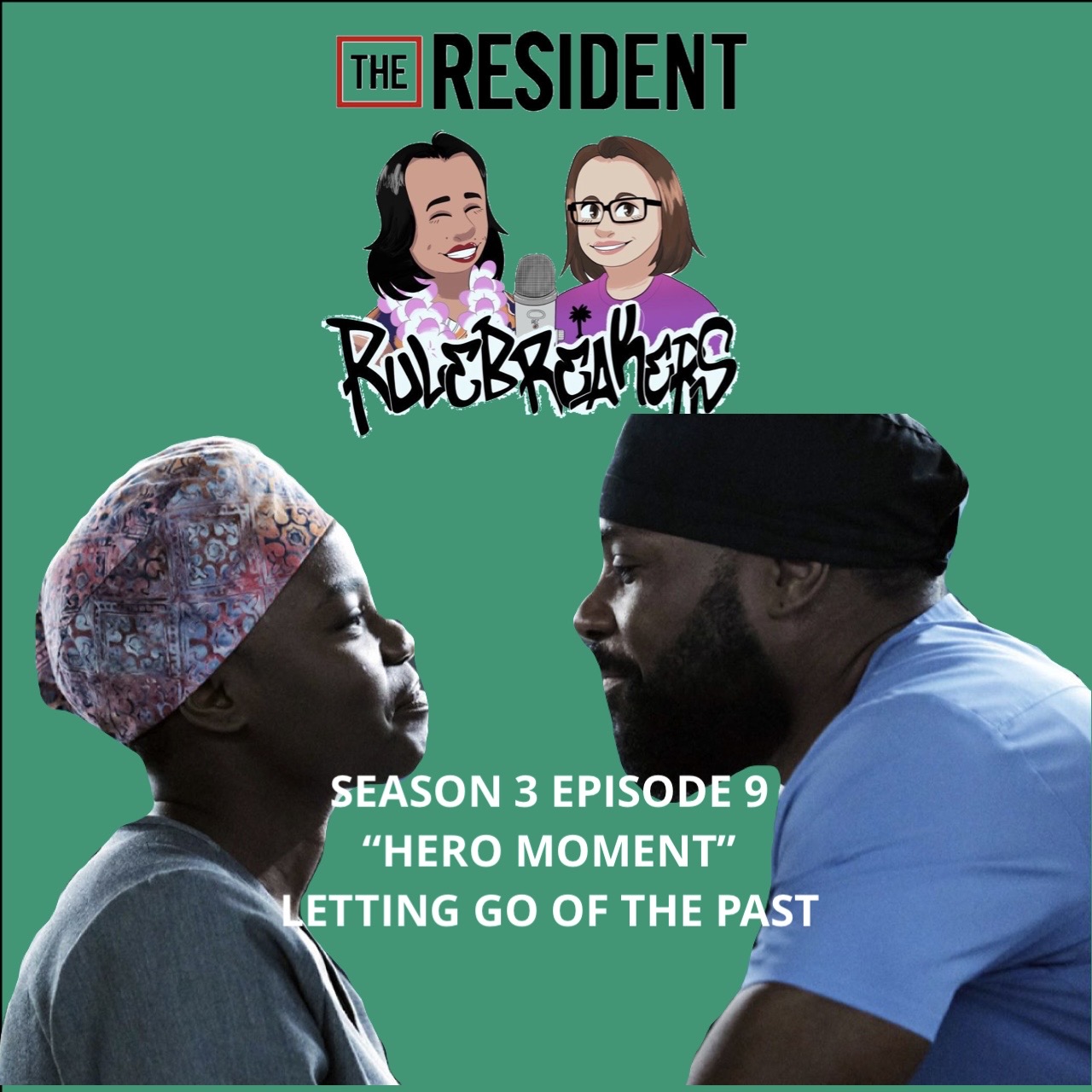 In this week's podcast, Kayla is back. She's still suffering from long-term effects of COVID, but we are glad she's back.
In this week's podcast, we talk about episode 4X07 Hero Moments written by Marqui Jackson and Marc Halsey. Directed by Edward Ornellas
We express our disappointment in the military background storyline with Conrad and Nate. Like really? Two minute conversation? Come on. We waited four seasons for more military story, and that was it. (Great job on the stunts)
Minator takes the next step in their relationship. Mina and the Raptor team up to do a quadruple valve bypass but when AJ was called in to help Conrad, Mina did a solo and rocked it
Devin's patient comes in with sickle cell anemia and needs hip surgery, which further adds complications. And is this The Bachelor season for Devin? Lol. 
We meet Jake's husband and why Jake might have reluctance in letting Bell back in his life. Also with a little bit of Kit's help, there's some progress
Also Cain woke up seeking revenge on his whistleblower.
Trigger Warning:
At the end of this podcast, Camille has to address a tweet that one of the writers for the show put out. References rape and sexual harassment.
PATREON: Want to help us keep growing the podcast? Become a patron. Any dollar amount and cancel at anytime. Money will be used for better software, equipment and interviews. (https://www.patreon.com/theresidentpodcast)
Next week, we will be reviewing "First Days, Last Days"
Subscribe!
Podbean
Apple Podcasts
Google Podcasts
Spotify
iHeartRadio
Youtube
Contact Us!
Email: theresidentrulebreakers@gmail.com
Facebook: The Resident Rulebreakers Podcast or The Resident Fox Fans
Instagram: theresidentpodcast
theresidentonfoxfans, kbcountry37
Twitter Residentpodcast