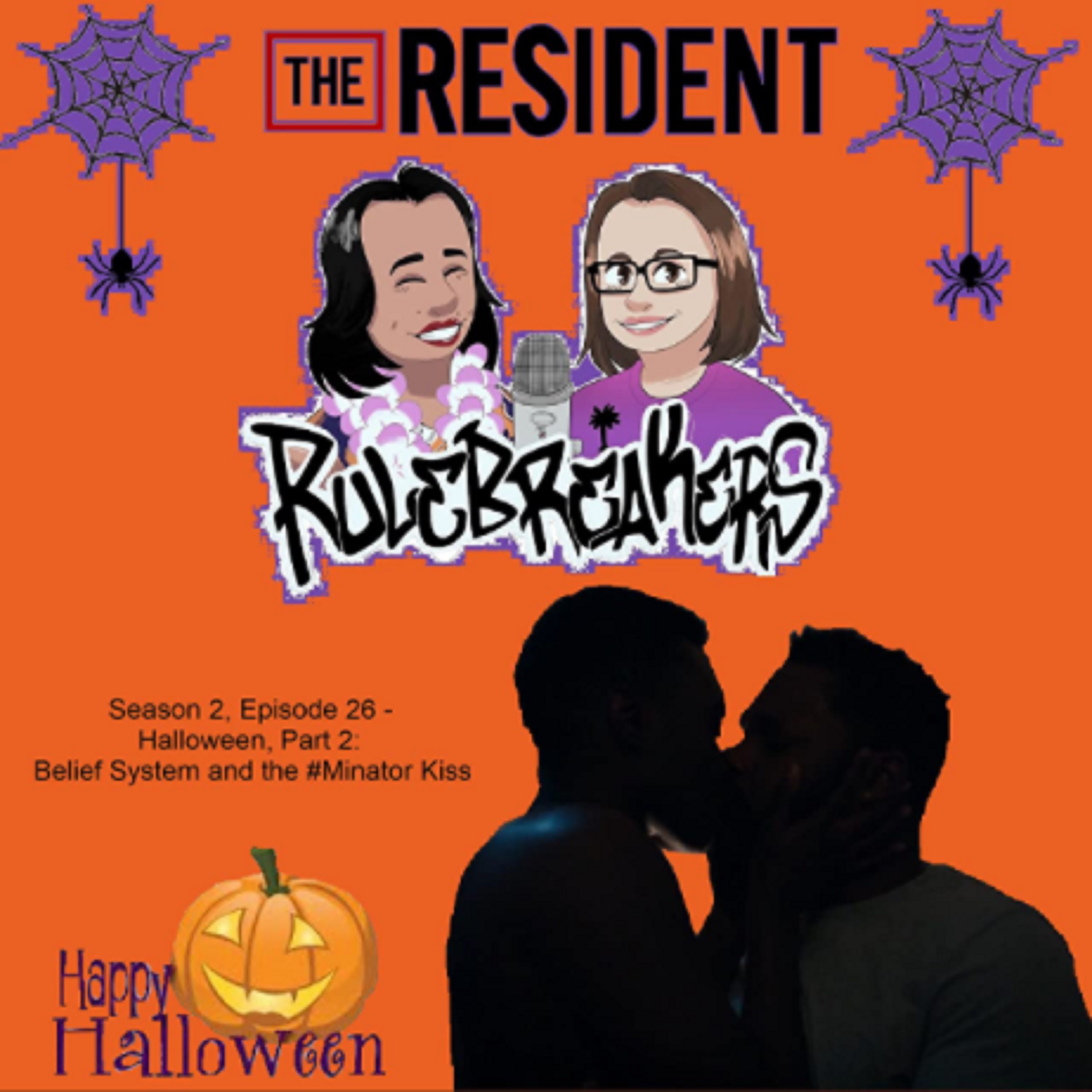 Happy Halloween to all our listeners!
-
TOP NEWS:
- Camille gives an update on her foot surgery.
- The Resident is hiring set monitors to check the temperatures of the cast and crew when they enter the set.
-The Resident is also hiring background actors for taping of the #CoNic wedding. This makes us suspect it may be earlier in the season than we were originally told. 
- We discuss the latest BTS from set.
- Rob Corn is confirmed as the director of 4x01.
- Fox releases promo confirming The Resident season 4 will begin airing on Tuesdays at 8 PM in January. No official premiere date yet, though. We will announce when we get it.
-
In part 2 of our Halloween special, we discuss episode 3x04 "Belief System". Written by Marqui Jackson and directed by Ti West.
- #Minator - Mina admits to herself that she has feelings for The Raptor.
- #CoNic - They argue over leaving candy on their porch for the trick-or-treaters while they are at work.
- Cain and the white supremacist
- Remy, Bella and Vampirism 
- Devon confronts Conrad over him withholding pain meds from a patient to get information in the previous episode. 
- 
Upcoming Podcasts:
November 2 - 1x11 - "And the Nurses Get Screwed"
November 9 - 1x12 - "Rude Awakenings and the Raptor"
November 16 - 1x13 - "Run, Doctor, Run"
November 23 - 3x08 - "Peking Duck Day" - Thanksgiving Special
November 30 - 1x14 - "Total Eclipse of the Heart"
-
Vote in our poll for the title and graphic for 1x12's podcast! Check out our social media for the poll! 
- 
Also, to our American listeners, please vote in the upcoming election. We beg of you.
-
PATREON:
-Want to help us keep growing the podcast? Become a patron. Any dollar amount and cancel at anytime. Money will be used for better software, equipment and interviews. (https://www.patreon.com/theresidentpodcast)
-
SUBSCRIBE!
-Podbean
-Apple Podcasts
-iHeartRadio
-Spotify
-Google Podcasts
-YouTube
- 
CONTACT US!
- Email - theresidentrulebreakers@gmail.com
- Facebook - The Resident Rulebreakers Podcast or The Resident Fox Fans
- Instagram - theresidentpodcast, theresidentonfoxfans, kbcountry37
- Twitter - ResidentPodcast
-
Next week: "And the Nurses Get Screwed" Discussion, episode 1x11.