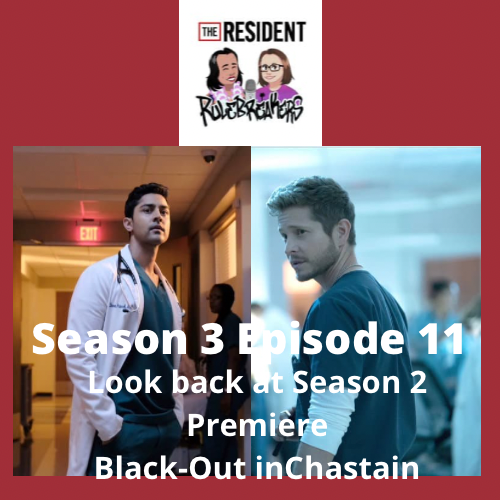 The Resident is on a current break until April 13th, so while we wait for new episodes, we will have a look back at season 2 starting with the premiere 00:42:30
Chastain has to deal with a black-out, assumed to be caused by thunderstorms. Doctors, nurses and all the hospital staff scramble to save patients in the midst of little power.
We discuss the steamy scene with Conic, respect for nurses, minator patient and more.
We close this podcast with discussing the Atlanta shootings. Camille is Asian and this subject hits close to home not only to her but several cast members, particularly Conrad Ricamora (Jake Wong)
You can listen to us on:
Apple Podcasts
Google Play
Spotify
iHeartRadio
YouTube
We have a patreon account. (https://www.patreon.com/theresidentrulebreakers)
Email us at theresidentrulebreakers@gmail.com
Follow us on IG theresidentpodcast, The Facebook page The Resident Rulebreakers Podcast and Facebook group The Resident Fox Fans. Twitter theresidentpodcast.
Next week's podcast continues our look back of Season 2 with review of Prince and the Pauper. See you next week