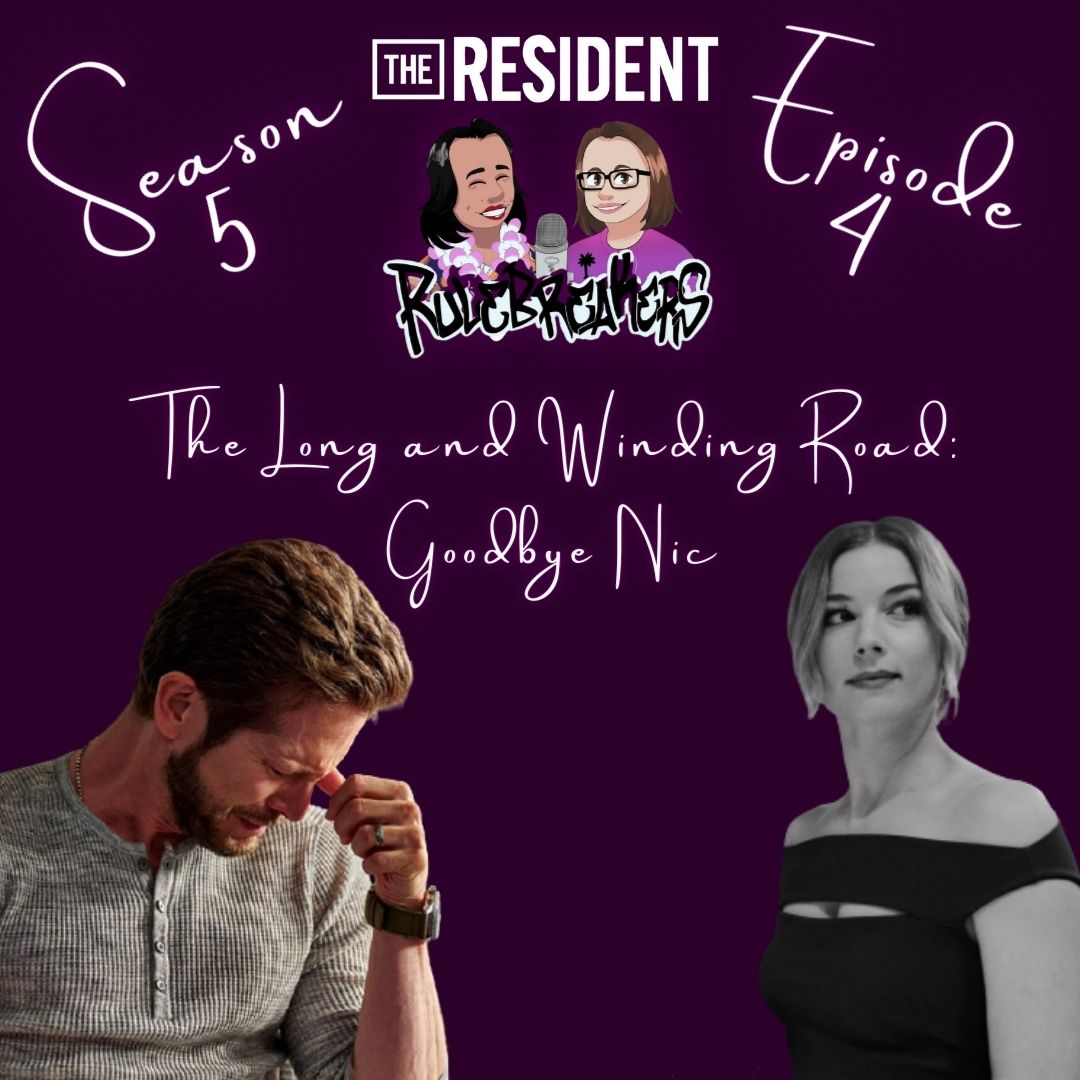 This week, Kayla and Camille are joined by Michelle, a fellow #TheResident fan who has been a nurse for 23 years and is in school to get her masters in nursing, to discuss episode 5x03 of #TheResident - "The Long and Winding Road" and to pay tribute to Nic and Emily.
We get her perspective on how Emily's portrayal of Nic highlighted the nursing community on a medical drama - something that just isn't shown often.
Written by: Joy Blake; Directed by: Rob Corn
-
Episode Discussion:
The hero walk and the music used over the scene being a proper send off to Nic and Emily
Why recasting Nic wouldn't work
Kudos to Matt on his acting in this episode - he needs all the awards!
Nic saves lives, even in her death 

Nic's organs are donated after her death - and her trachea ends going to one of her former patients who was suffering from the symptoms of long haul Covid.

How #TheResident uses a plot line like organ donation to bring real change to the world
Will Conrad find the answers about what happened to Nic?
Emotional attachment to a patient and why a nurse or doctor can't treat a loved one 

Since Billie or Conrad couldn't perform the tests needed to confirm Nic's diagnosis - they chose Devon to do it. We're so glad Devon was there for Conrad - and that Hundley and Jessica were there as well.

Kyle's reaction to Nic's death - and should he apologize to Conrad for lashing out at him in anger?
Gigi seeing the helicopter and saying "Ma ma"
#KitBell's postponed date - and why it needs to be postponed for now
Will we get to see Nic's funeral/memorial service?
- 
Thank you, Emily for the past four years of bringing Nic to life. We wish you well in your future endeavors and send our love to you, Josh and Iris.
-
News:
Episode 5x03  - "The Long and Winding Road" Same Day Ratings
Episode 5x03 - "The Long and Winding Road" Post Episode Articles and Interviews
Episode 5x04 - "Now What??" Press Release, Promo, Photos and Synopsis - Airs October 12
Episode 5x05 - "The Thinnest Veil" Press Release, Photos and Synopsis - Airs October 19
Episodes we don't have press releases for, but have titles and airdates:

Episode 5x06 - "Ask Your Doctor" - Airs November 2
Episode 5x07 - "Who Will You Be?" - Airs November 9
Episode 5x08 - "Now I See" - Airs November 16
- 
Upcoming Podcasts:
October 18 - Episode 5x04 Discussion - "Now What??"
October 25 - Episode 5x05 Discussion - "The Thinnest Veil"
November 8  - Episode 5x06 Discussion - "Ask Your Doctor"
November 15 - Episode 5x07 Discussion - "Who Will You Be?"
November 22 - Episode 5x08 Discussion - "Now I See"
-
PATREON
Want to help us keep growing the podcast? Become a patron. Any dollar amount and cancel at anytime. Money will be used for better software, equipment and interviews. You also get access to new podcast episodes hours before we release it elsewhere.
(https://www.patreon.com/theresidentpodcast)
-
Camille is the host of Hallmark Heartbeats - a podcast about Hallmark Channel movies. Go check it out if you love Hallmark movies. She's @hallmarkheartbeats on Instagram. You can also support her on Buy Me A Coffee: https://www.buymeacoffee.com/hmarkheartbeats, and is on all the same platforms you can find us!
-
SUBSCRIBE:
- Podbean
- Apple Podcasts
- Google Podcasts
- Spotify
- iHeartRadio
- YouTube
-
CONTACT US:
- Email - theresidentrulebreakers@gmail.com
- Facebook - The Resident Rulebreakers Podcast or The Resident Fox Fans
- Instagram - theresidentpodcast, theresidentonfoxfans, kbcountry37
- Twitter - ResidentPodcast
*Reminder: Cyber bullying is NOT tolerated and will get you blocked and banned from our social media.*
-
Next week: Episode 5x04 Discussion - "Now What??"